The Hod B jacket has been safely installed and is ready to receive the topsides later this summer. The installation was accomplished just one year after the first steel was cut in the project.
The Hod field will be developed with a normally unmanned installation (NUI), Hod B, which will be remotely operated from Valhall and run on power from shore, yielding close to zero CO2 emissions during normal operations. 
Hod is one of the first projects to be realised under the temporary changes to the Norwegian petroleum Tax Act introduced in June 2020 following the COVID-19 breakout. The field is expected to generate more than NOK 6 billion of tax revenues during its lifetime. Including ripple effects, the project is estimated to create around 5 000 man-years of employment during the execution phase. 75 per cent of the contract values for construction of the Hod B platform and subsea installations have gone to Norwegian supplier companies. 
Both the jacket and topsides are being built at Aker Solutions in Verdal, and the work has secured a number of jobs at the yard. The Hod B platform is being delivered by the fixed facilities alliance between the operator Aker BP, Aker Solutions and ABB. The alliance also successfully delivered the Valhall Flank West NUI in June 2019.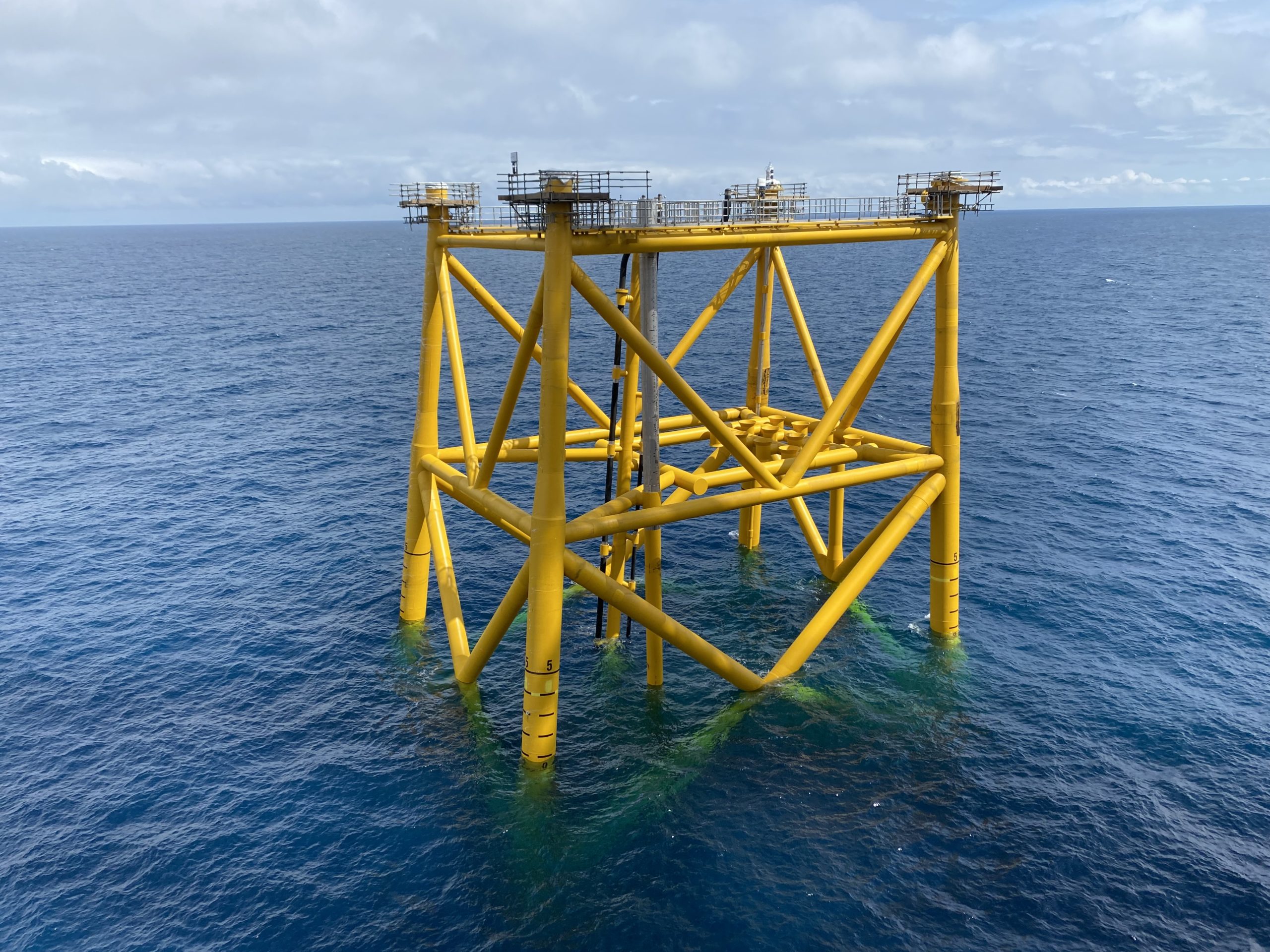 Hod B is expected to contribute 40 million barrels of oil equivalent and will be important for Valhall to reach the ambition of a total of two billion produced barrels from the area. Production is scheduled to start in the first quarter of 2022.  
The Hod field has produced oil in the past from what was the first unmanned platform on the Norwegian continental shelf. The new Hod platform is a copy of Valhall Flank West. 
The Hod B topside is scheduled to sail from the Verdal yard in August. At the same time work is under way to plan remaining activities to complete the project. Multiple subsea campaigns will be conducted to install and connect the gas lift pipe, production flowline and umbilical. Integration work is under way on Valhall and the Maersk Invincible drilling rig is scheduled to start drilling production wells this autumn. 
Aker BP ASA is the operator of the Valhall and Hod fields. Pandion Energy AS holds 10% ownership interest in the Valhall area, including licenses PL006B, PL033 and PL033B.