The Hod B topsides were placed on the jacket on the Hod field in the southern part of the North Sea on Sunday 8 August, just 14 months after the first steel was cut at Kværner's yard in Verdal. The platform has been delivered on schedule with a high level of quality and with no harm to people or the environment. Pandion Energy holds a 10 percent interest in the Valhall field, where Aker BP is operator.
The Hod B platform is the second platform to be delivered under the fixed platform alliance including Aker BP, Aker Solutions and ABB.  The first normally unmanned platform delivered by the fixed platform alliance was Valhall Flank West, delivered in June 2019. Hod B is a copy.  Since acquiring a 10 percent share of the Valhall and Hod fields in December 2017,  Pandion Energy has worked closely together with the operator in further increasing the value creation through new projects and modernisation in the area.
"This is an important milestone in revitalising the Valhall and Hod area. We are very impressed with another successful achievement by the operator and the alliance partners on the delivered results so far and that while handling a pandemic. Congratulations go out to everyone involved," says Jan Christian Ellefsen CEO of Pandion Energy.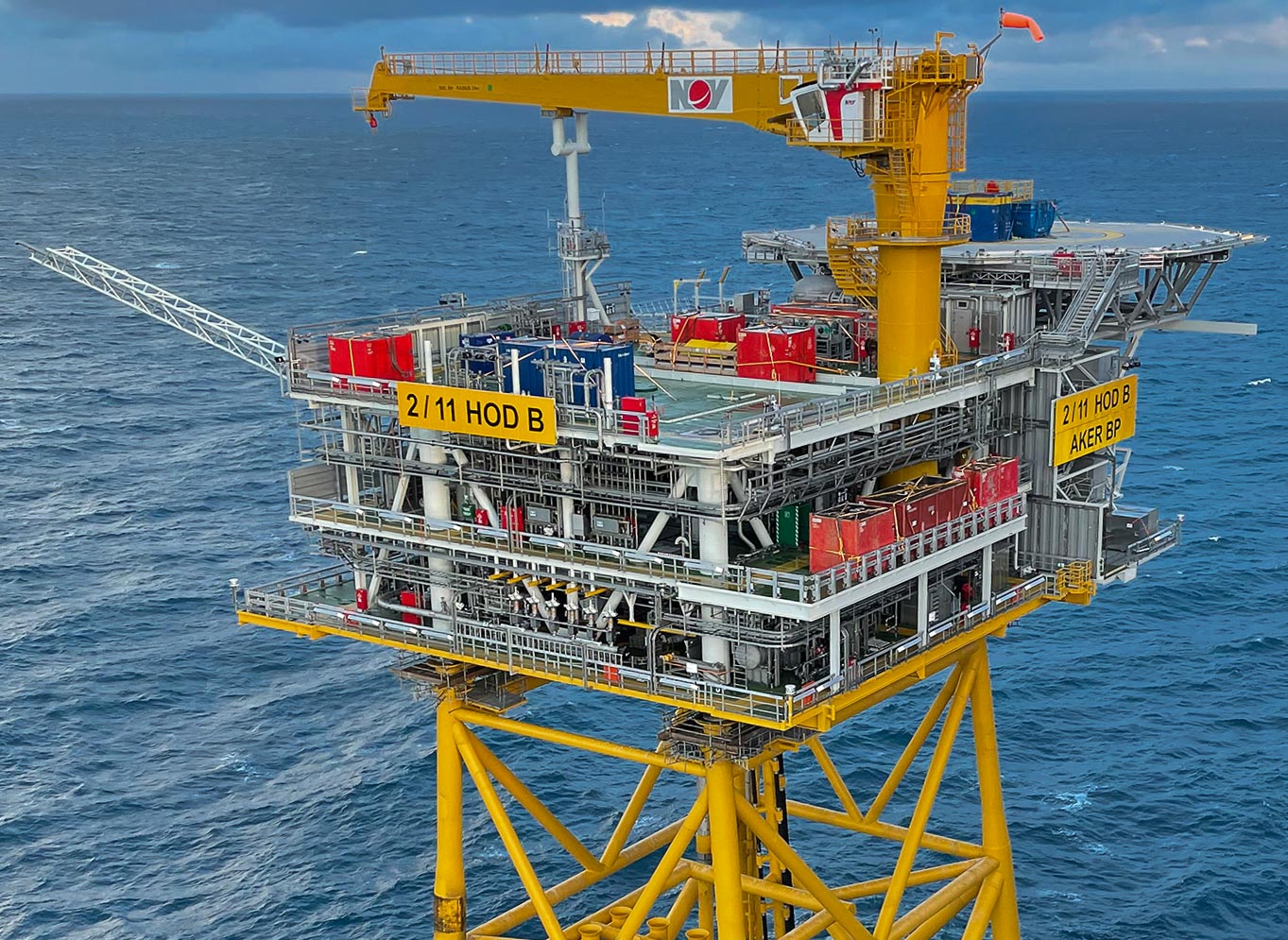 Effect of the temporary tax changes
The first steel for Hod B was cut in Verdal, just hours after the Norwegian Parliament adopted temporary changes in the petroleum tax in June of last year. The tax changes were introduced to stimulate increased investments, and thus secure Norwegian jobs in an extremely demanding period for the oil and gas industry. 
More than a hundred suppliers across Norway have contributed to the Hod development. At peak, around 550 people from Aker Solutions, the alliance and subcontractors have been working on the Hod B project at the yard in Verdal. More than 50 apprentices have completed large parts of their vocational training on the project. The expertise acquired through the Hod project is also sought to be applied in upcoming renewable projects such as delivery of suction anchors and seabed installations for Hywind Tampen.     
Important for the future of Valhall
Hod B will be remotely operated from Valhall, and the field will have extremely low CO2 emissions due to power from shore.  
Valhall has produced over one billion barrels since the field opened in 1982. The ambition is to produce another billion barrels during the next 40 years. Hod B is estimated to contribute with around 40 million barrels of oil equivalents.  
Several subsea campaigns will be conducted in the Hod project leading up to production start in 2022, such as installation and connection of the gas lift pipelines, production flowlines and umbilicals. Modification work is under way at the Valhall field centre, and the Maersk Invincible drilling rig will be arriving this autumn to drill production wells. 
For more information see press release from the Operator:  https://akerbp.com/en/hod-b-platform-safely-installed/