Aker BP and Pandion Energy has today submitted the Plan for development and operation (PDO) of Hod to the Ministry of Petroleum and Energy. The field will be developed with a Normally Unmanned Installation (NUI) remotely operated from the Valhall field centre and run on power from shore. Hod is one of the first projects to be realised under the temporary changes to the Norwegian petroleum Tax Act recently introduced.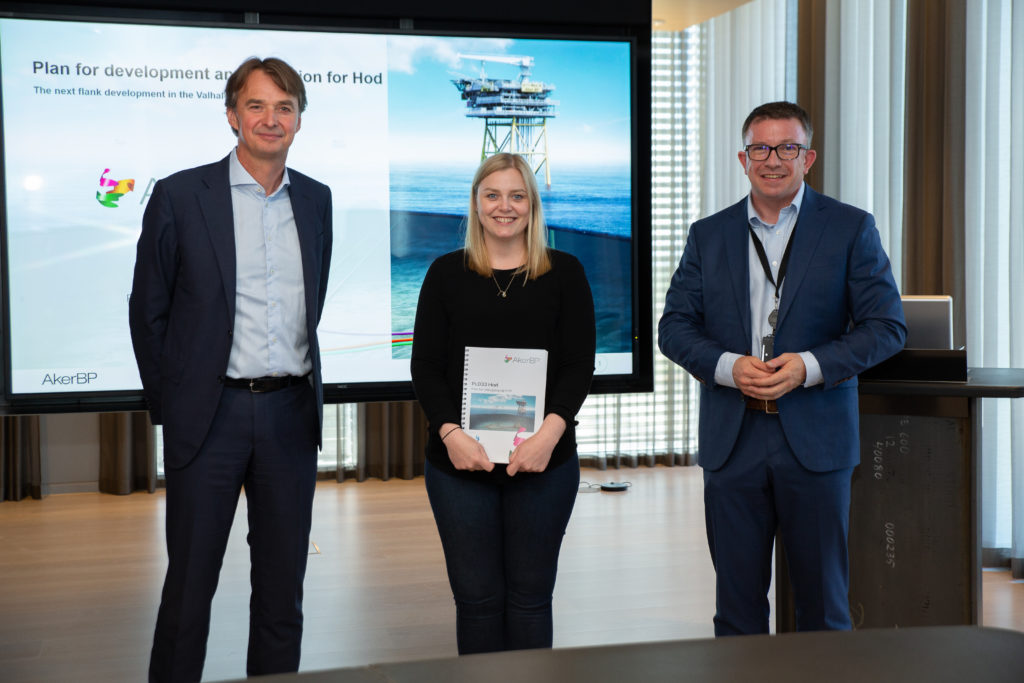 Total investments in the Hod development project are estimated to around USD 600 million and is expected to create around 5 000 man-years of employment during the execution phase, including ripple effects. The field is planned to be put on production during first quarter 2022. Recoverable reserves are estimated to around 40 million barrels of oil equivalents. Aker BP is the operator (90 per cent ownership interest) with Pandion Energy as its only partner (10 per cent interest).
Chief Executive Officer Jan Christian Ellefsen of Pandion Energy says in a comment:
"The Hod PDO submitted today is an evidence of the significant positive effects expected from the temporary changes to the Petroleum Tax Act. This is a profitable project which will generate work for Norwegian oil service companies during a challenging period for the industry and, over time, return large tax revenues. To Pandion Energy, this project also marks our third PDO, all with a clear environmental profile being powered from shore with ultra-low CO2 emissions."
The Hod field has produced oil in the past from what was the first unmanned platform on the Norwegian continental shelf. The new Hod platform, to be named Hod B, is a copy of Valhall Flank West and will be delivered with an electric lifeboat monitored from the Valhall field centre. The crane and seawater pump will also be electric which, in addition to ultra-low CO2 emissions, will reduce the need for maintenance. The plan is to drill five wells with side-tracks to increase the recovery factor.
For further information, please contact:
Jan Christian Ellefsen
CEO Pandion Energy
tel: +47 91 74 48 99