The fields that are located 50 kilometres apart and are operated by Aker BP ASA. Pandion Energy AS is partner in Valhall and PGNiG Upstream Norway AS is a partner in Fenris. The joint development comprises a new centrally located production and wellhead platform (PWP) bridge-linked to the Valhall central complex, and an unmanned installation (UI) on Fenris that will be subsea tied back to the PWP. The project will extend Valhall's lifespan and unlock substantial reserves.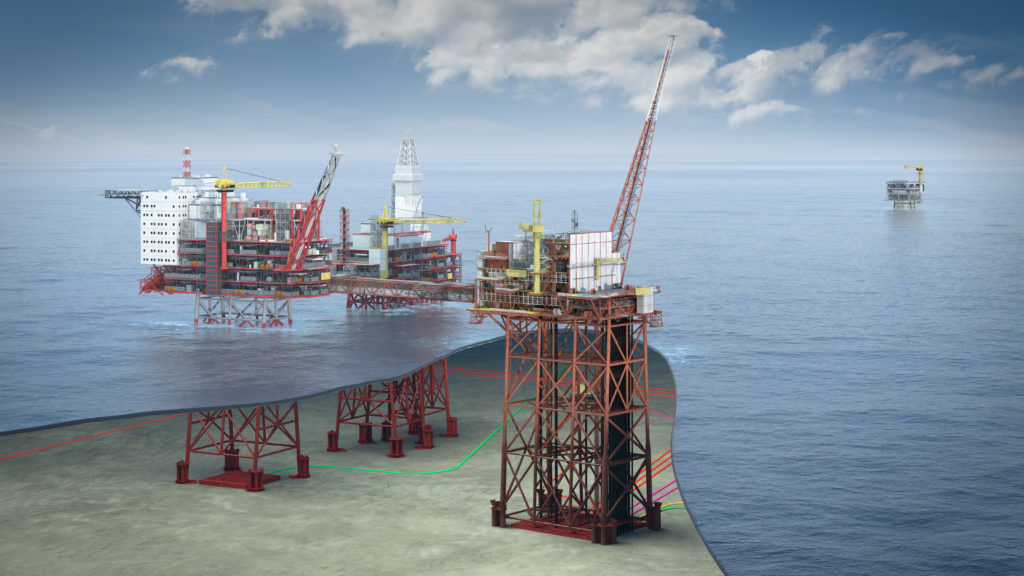 Extending the lifetime of Valhall with low emission reserves
New reserves resulting from the joint development project are estimated at 230 million barrels of oil equivalents. The project also ensures a lifetime extension for Valhall beyond 2028 and continued production from the existing Valhall reserves, estimated at 137 million barrels. The development will utilise the existing power from shore infrastructure, with minimal emissions, estimated at less than 1 kg CO2 per barrel.
See also press release from Aker BP: (Norwegian only)